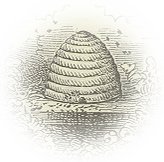 Deseret Alphabet Translator
The advantages of this alphabet will soon be realized, especially by foreigners. . . . It will also be very advantageous to our children. It will be the means of introducing uniformity in our orthography, and the years that are now required to learn to read and spell can be devoted to other studies.

Looking to provide translation in your own application?
See the REST API.